Goodbye and Good Luck, Trudy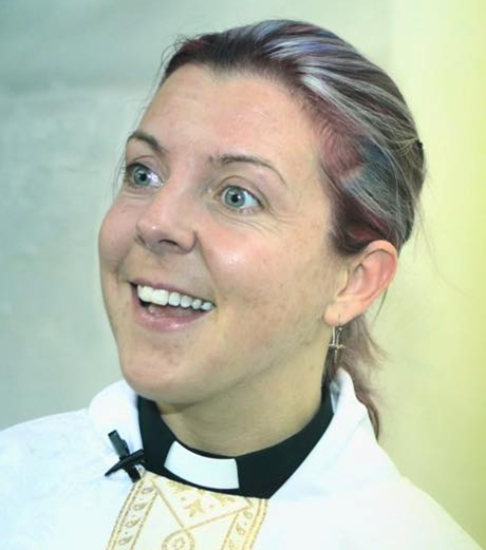 On Sunday 23rd June Rev. Trudy Hobson celebrated her final service at St Mary's Church before she leaves to take the role of Priest-in-Charge of the Upper Wylye Valley Team, in the Diocese of Salisbury. The Church was full for the service, which was for the group of 5 parishes, and included a performance from the school choir.
Rev. Trudy has served as Curate to the parishes of Brigg, Wrawby, Cadney, Bonby and Worlaby for the last three years. During that time we have enjoyed a concert from members of the RAF Band, with whom she played trumpet prior to training for the clergy. As well as being involved in services at St Mary's and administering to the pastoral needs of parishioners Rev. Trudy has been heavily involved in the life of Wrawby St Mary's School, leading worship, educating the children and providing valuable input as a school governor. She will be sadly missed but we wish her well in the future.
We send Trudy every good wish as she takes charge of the team, which covers 10 Churches. She will be licensed at St Peter and St Paul in Heytesbury at 7 pm on Monday 29th July 2019,where the Bishop of Salisbury will officiate. Please keep Trudy in your thoughts and prayers.